Episodes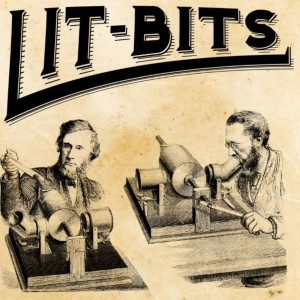 6 days ago
6 days ago
In which Adam Smyth and James Kidd are joined by that traveller of Helicon and friend of Apollo, the poet James Byrne. Containing the most memorable transactions which passed in discussion of literature ripe in its badness. What is badness? Is it just a matter of taste (yeuch)? What makes a bad sentence? What separates goodness and badness?  James Byrne is an award-winning poet, whose collections include Everything Broken Up Dances, White Coins, and Blood/Sugar. He has also published the pamphlets SOAPBOXES and, with Sandeep Parmar, Myth of the Savage Tribes, Myth of Civilised Nations. James edited the poetry magazine The Wolf from 2002-2017, and with ko ko thett an anthology of Burmese poetry, Bones Will Crow.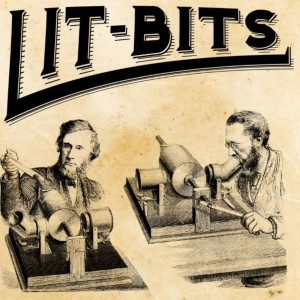 6 days ago
6 days ago
The Pilot episode. In which Adam Smyth and James Kidd are joined by the scholar's scholar, the pundit's pundit and runner-up in the Basingstoke John Lydon  lookalike contest (two years running), Professor Joe Brooker. The big team asks the big questions. How is football like literature, and vice versa? What are the canonical soccer texts? Do writers make good footballers, and indeed vice versa? Did Derrida write about football (and vice versa)? And why is 'Peter Crouch is an oxymoron' the greatest poem ever chanted?  Containing a portion of time somewhat longer than a demi-heure—and composed of many rules, and some examples—by which the twin arts of pen and boot may be aligned—and other prudential inducements to comparison. Which inaugurates Lit Bits, with an instance of wit, which—we hope—will not appear unnatural. The authors crave the forbearance of the listener (or 'podder') that this being a pilot pod, the sound is (in the words of the demotic) 'somewhat patchy.' Joe Brooker teaches English literature at Birkbeck College, University of London, where he works on modern and contemporary literature and culture. He has written on the work of James Joyce and Flann O'Brien, and his latest books are Literature of the 1980s: After the Watershed (Edinburgh University Press, 2010) and Jonathan Lethem and the galaxy of writing (2019). A pod of three thirds.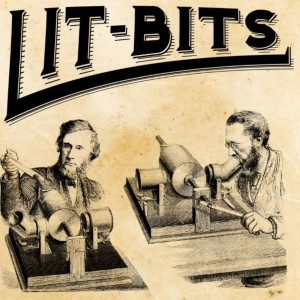 Thursday Dec 30, 2021
Thursday Dec 30, 2021
In which Adam Smyth and James Kidd—live from London—empty a full post bag that is filled with a single question. What is Lit Bits? The curt answer is: a Bookish Podcast spiced with added guests like Hallie Rubenhold, Alex von Tunzelmann, Laurence Scott, the Doctors Joe Brooker and Dinah Roe, Steve Rose, not to mention the Right Reverend James Mottram. The meandering response takes in a Mr Romney of Massachusetts, a Mr Paul Daniels of the Magic Circle, and plunges us into the nightmarish swamp Adam Smyth's dream imaginings. Be ye afraid. Be very afraid. A five-minute shot glass of literary speculation. Who wouldn't take a sip?
About Lit Bits
Lit Bits is a bookish podcast and radio show hosted by Adam Smyth, Professor of English at Balliol College, Oxford, and the journalist James Kidd. Each episode glides about a particular subject using books, poems, plays and occasionally high quality trouser-wear.